Welcome to Put-in-Bay Island Club Home Rentals 2022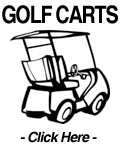 We welcome you to Put-in-Bay and Island Club Home Rentals. Put-in-Bay is located in beautiful Lake Erie in northwestern Ohio. Put-in-Bay is also known as South Bass Island, OH. The Island Club consists of 73 fully furnished homes available for rent. The homes feature three or four bedrooms, two baths and a fully-equipped kitchen. Also, each Putinbay home has an outdoor deck complete with a propane grill. Guests can also take advantage of the new Put in Bay pool installed in 2008. There is ample space to lay out and catch some Put-in-Bay rays and a swimming area to beat the heat. If you would like to make a reservation or for more information, go to the Reservation Request Form.
Click Here to make a Put in Bay Reservation now!!!

The Island Club has spacious accommodations for you and your group when visiting Put in Bay. To see for yourself the cottage rentals that are available, be sure to check out the resource 3-D tours. These tours have great images of the Island Club Rentals homes and other Put-in-Bay attractions and sights. The value of renting a home lodging on Put-in-Bay is large. Guests can utilize the kitchen and grill to prepare some of their own food, thus saving tons for your trip. The Island Club is perfect for families, corporate groups, bachelor and bachelorette parties, wedding parties and many other groups looking for a relaxed vacation home rentals spot in Put n Bay Ohio.
We have home rentals for 8, 10, 12, 14, and 16 guests. So, don't get separated from your group by staying in separate hotel rooms and partying on beds... opt to stay together at the Island Club and relax in full living rooms and outdoor decks. The relaxed nature of our small vacation village will surely improve your Lake Erie adventure. Check on Put-in-Bay Rates and Rental Home Availability, or reserve your vacation rental at our Online Reservations Request. If you are interested to see what great live entertainment is offered, head on over to the Calendar of Events.
If you are interested in checking out other available homes and cottages, go to our More Lodging. We look forward to serving you and seeing your group at Put-in-Bay this year! If you have any questions about Put-in-Bay or would like more information, please call 216-898-1105 or email Put-in-Bay. We will SEE YOU AT THE BAY, at the Island Club Put-in-Bay, Ohio.